Description
"The most comprehensive book relating to speech that we've seen in our profession."
— Stephen Sacks, MA, CCC/SLP
SATPAC Speech
"Every speech-language pathologist should have this book."
— Diane Bahr, MS, CCC/SLP, CIMI, Ages & Stages
"... the 'Holy Grail' for oral motor and motor speech."
— Robyn Merkel-Walsh, MA, CCC/SLP/COM
TalkTools, Oral Motor Institute
"A 'must read' for all clinicians and students in the field of speech/articulation therapy."
— Sara Rosenfeld-Johnson, MS, CCC/SLP
TalkTools
Pam Marshalla's Long-Awaited Magnum Opus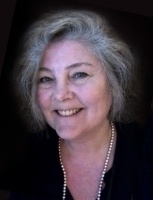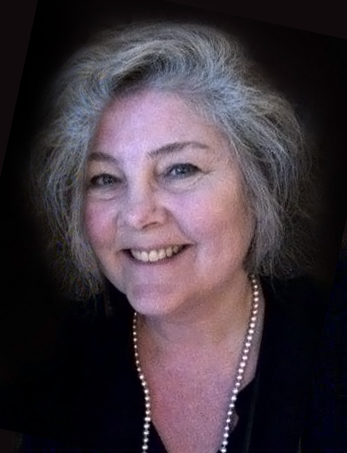 "The Marshalla Guide is a book by a clinician for clinicians; it is an expression of my four decades of therapy experiences integrated with the evidence of modern research. It represents a lifelong obsession with speech movement –– how it is organized, how it breaks down, how it can be assessed, and, most importantly, how speech movement errors can be remediated. […] The Marshalla Guide will help professional speech-language pathologists love speech training as much as Van Riper did in his time and as much as I have in mine." – Pam Marshalla, June, 2015
About the Book
The Marshalla Guide imparts to professional speech-language pathologists a great understanding of the art of speech pathology and empowers them with countless strategies and approaches which can be immediately employed with their current speech clients. The book describes, categorizes, and sets into historic perspective reported methods of speech movement training in clients with articulation and motor speech disorders in light of modern research. It is designed as a resource for professional or student speech-language pathologists who want more information about developing the delicate motor coordination of expressive speech. The methods of this manual are applicable to any client regardless of the cause or severity of his speech impairment, and no matter his chronological age, intellectual level, language background, or neuromuscular status.
Every type of speech movement is discussed in this guide, from how to stimulate voice in a client who is non-vocal, to getting the tongue into position for a correct /r/. The manual contains a vast amount of information from a wide variety of resources. Methods stretch way beyond those usually covered in articulation, phonology, and motor speech texts because The Marshalla Guide digs deeply into the chronological record of the way speech movements have been taught by practicing clinicians throughout the ages. The background information within each chapter can be read for a comprehensive perspective about themes in speech movement training, or the methods sections can be studied individually to learn precise therapy techniques.
The material of The Marshalla Guide has been organized into three parts. Part One describes traditional approaches. Its chapters describe classic methods that are used with every client no matter the etiology or severity of the articulation or motor speech disorder. Part Two is called "Speech is Movement." It presents a broad array of methods designed to stimulate better jaw, lip, and tongue movements for clients who cannot imitate mature phonemes on demand. Part Three concerns the teaching of phonemes and metaphonological foundations for any type of client. These chapters contain a catalogue of methods for teaching every consonant, vowel, and diphthong of Standard North American English.
This monstrous book (nearly 500 pages) is organized by topic, fully indexed and arranged for easy reference. It includes a cornucopia of ideas from a vast array of resources, both clinical and research-based. The Marshalla Guide includes nearly 500 references as well as a supplemental bibliography of nearly equal length. Research summaries are present throughout the manual to support ideas for the evidence-based practice, yet this volume also represents what clinicians do despite serious gaps in research.
Contents
PART ONE: Traditional Approaches
Traditional Articulation and Motor Speech Training
Helping Clients Who Mumble and Slur
Making Speech Units Salient
Using the Ear to Teach Speech Movements
Teaching Speech Movements with Cues
The Motokinesthetic Method
Encouraging Breath Support
Balancing Oral and Nasal Resonance
Traditional Speech Movement Techniques
PART TWO: Speech is Movement
Principles of Movement Development
Encouraging Jaw Oscillation for the CV
Facilitating Lip and Cheek Movement
Facilitating Tongue Movements
The Critical Role of Oral Stability
Oral Perception and Speech Movement Learning
Normalizing Oral-Tactile Sensitivity
The Speech Reflexes
Eating, Swallowing, and Orofacial Myofunctional Methods
The Tools of Speech Movement Training
PART THREE: Vowels, Consonants, and Metaphonological Foundations
Foundational Pre-speech Platforms
Teaching Vowels and Diphthongs
Stimulating the Stop Consonants
Stimulating the Nasal Consonants
Stimulating the Glide Consonants
Stimulating the Fricated Consonants
Low Cognition and Intelligibility
The Marshalla Guide is:
Softcover
490 pages
Appropriate for SLPs and SLP students
For clients two years of age and older
"Pam's expertise was in her extraordinary ability to skillfully coax speech from a non-verbal child and in this book her masterful contributions in this area shine."
— Charlotte Boshart, MA, CCC/SLP
Speech Dynamics, Inc.
"... an extensive guide to therapeutic strategies. This is not a step-by-step 'cookbook' but rather a valuable resource guide that offers a wide variety of methods for today's speech-language pathologist."
— Leslie Faye Davis, MS, CCC/SLP
Challenge Early Intervention Center
Reviews
"From Van Riper to oral-motor therapy, Pam Marshalla has given us a "must read" for all students and clinicians in the field of speech/articulation therapy. Pam presents not only the historical perspective of our profession but gives invaluable assessment and treatment strategies using a wide variety of methods to stimulate speech sound production. Pam was a firm believer in using what works and in this book she gives hundreds of suggestions so that the clinician can choose what works best for each client. She has given our profession a gift of her knowledge and commitment to helping children. Thank you Pam… you are missed!" – Sara Rosenfeld-Johnson, MS. CCC/SLP, TalkTools
"Every speech-language pathologist should have this book; it is the ultimate guide for university graduate students as well as practicing speech-language pathologists. Each section is easily navigable, containing clear, hands-on, easily-applied techniques. The Marshalla Guide combines research and resources from early to current speech practices, clarified by many wonderful illustrations throughout. Thank you, Pam, for leaving us with your legacy." – Diane Bahr, MS, CCC/SLP, CIMI, Ages & Stages
"This book is well-organized with clear, compelling writing and superb illustrations — the best I have ever seen in any textbook or therapy manual. Included are detailed description of speech errors, historical precedents, theory, evolution of diagnostic and treatment methods, research, drawings, diagrams, charts, dialogue and verbal cues, and application-to-therapy sections throughout." -Donna Ridley, M.Ed. CCC/SLP, Presenter for Ages & Stages
"This guide provides a thorough history of our profession and shares in detail the speech movement methods and methodologies that have passed from generation to generation since its inception. Pam clearly conveys how current theories and therapies have morphed and shaped into what they are today with supportive research from nearly 500 references interwoven throughout." – Charlotte Boshart, MA, CCC/SLP, Speech Dynamics, Inc.
"The Marshalla Guide is the "Holy Grail" for oral motor and motor speech and may, once and for all, put an end to the oral motor controversy. As a therapist, writer, and lecturer, Pam's work has always been in my core curriculum, and this new book does wonders to solidify that core curriculum for everyone. Pam walks us through a historical journey, citing the works of all the iconic oral motor experts in one incredible book. We learn from Pam that everything old is new again and that there is, beyond any shadow of a doubt, all the evidence we need to support the use of oral motor interventions in therapy, including, but not limited to: tactile cues, reflex integration, sensory integration, motor sequencing, breath support, pre-speech training, muscle memory, phonetic and oral placement, strength training and — yes — therapy tools! Based on the information Pam presents in this book, I will from this day forward consider myself an "elocutionist exercise expert" and I encourage other SLPs to read this book and find out why they should take on this new title as well!" – Robyn Merkel-Walsh, MA, CCC/SLP/COM, TalkTools, Oral Motor Institute
"The Marshalla Guide is a broad-spectrum overview of the history of our profession as it relates to oral motor function as well as an extensive guide to therapeutic strategies. This is not a step-by-step "cookbook" but rather a valuable resource guide that offers a wide variety of methods for the therapeutic armamentarium of tools for today's speech-language pathologist. Within the scope of historic review, this book also includes concepts and therapeutic techniques that may or may not be utilized in today's practice, however, it is extremely valuable to know where we came from and how these concepts have influenced current thinking. This manual will prove to be a valuable reference for today's therapists." – Leslie Faye Davis, MS, CCC/SLP, Challenge Early Intervention Center
"The Marshalla Guide is the most comprehensive book relating to speech that we've seen in our profession. Pam's ability to see the big picture in order to remediate speech sound disorders is a rare gift. Personally, through her writings and workshops (most of which are included in The Marshalla Guide), she changed the course of my career and led me from having only a basic understanding of the premise and concepts of therapy to being a systematic, successful therapist who knows the reasons for what I am doing. The Marshalla Guide does not shy away from the oral-motor controversy; instead, it gives the history and justifications for when oral-motor techniques are appropriate and teaches how all these techniques ultimately lead to the goal of appropriate placement for speech sounds. This is a monumental work from a terrific therapist." – Stephen Sacks, MA, CCC/SLP, SATPAC Speech
"Anyone who knew Pam Marshalla knows how much she contributed to the remediation of speech motor skills in children. This compilation of Pam's life's work is an excellent resource especially for those who work with children who have a limited repertoire of consonants and vowels or who need refinement of these speech motor movements. I especially enjoyed the implementation of Van Riper's vision in this comprehensive guide." – Nancy Kaufman, MA, CCC/SLP, Kaufman Children's Center